Welcome to the world of Piaget, where exquisite craftsmanship meets timeless elegance. We are thrilled
to announce that Piaget will join our family of luxury brands and be available exclusively at our store in
Bodrum Mandarin Oriental Hotel. To celebrate this exciting development, we invite all luxury watch
enthusiasts to take a journey into the world of Piaget, where sophistication and precision come to life with
elegance in every watch.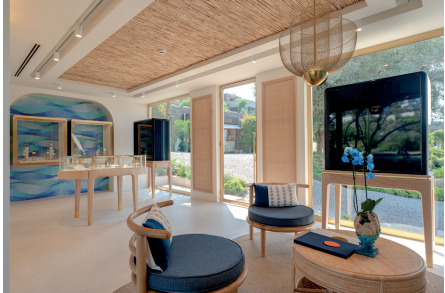 Since its foundation in 1874, Piaget has captured the hearts of horological enthusiasts for over a
century with its unique artistry and commitment to innovation. Piaget quickly became renowned for its
exceptional watchmaking expertise and breathtaking jewelry creations, and the brand's commitment to
pushing the boundaries of traditional craftsmanship cemented its position as a true luxury icon.
Each Piaget timepiece is meticulously crafted, showcasing a harmonious blend of artistry and
innova-tion. The brand's impeccable attention to detail is reflected in every fine design detail, from elegant
curves to delicate gemstone embellishments, exuding refined elegance. Accordingly, Piaget watches have
transcen-ded the concept of time and become wearable works of art that leave a lasting impression.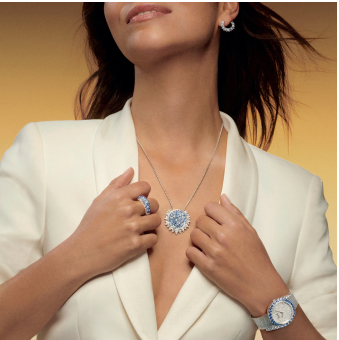 Piaget's sense of excellence extends beyond aesthetics, as the brand's designers and artisans have
a unique passion for their craft. Every aspect of Piaget watches, from its exclusive movements meticulously
crafted at the Manufacture Piaget to its ingenious gem-setting techniques, represents the culmination of
decades of expertise and innovation.
Additionally, the Piaget boutique at Bodrum, Mandarin Oriental Hotel will feature a breathtaking
mosaic work, meticulously crafted by six of Turkey's most esteemed mosaic artists. This special mosaic is
of significant value as it symbolises the essence of Piaget's subtle designs and is a tribute to Bodrum's
enchanting sea. Like the refined art displayed on every Piaget watch, this mosaic reflects a harmonious
combination of precision and creativity. This work of art adds a unique touch of elegance and artistry,
providing a highly immersive experience for visitors to the Piaget boutique.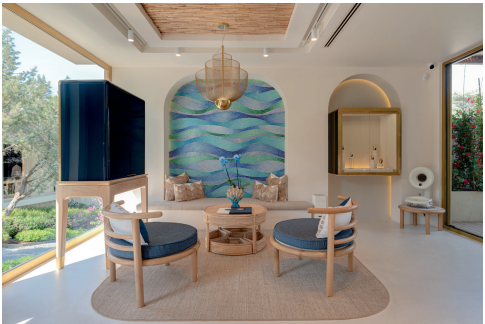 We invite you to visit our Piaget store in Bodrum, Mandarin Oriental Hotel to experience the fascinating world of Piaget. Immerse yourself in an enchanting environment that showcases the brand's long heritage
and exquisite creations, while our attentive staff will gladly help you find the perfect Piaget timepieces that
reflect your unique style and personality.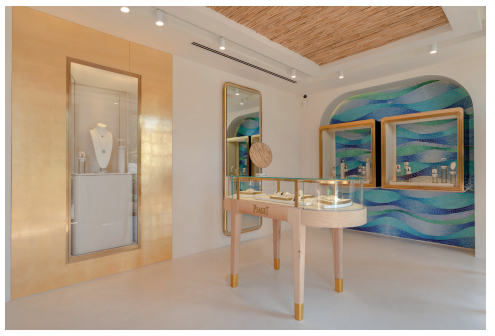 At Piaget, time is not only measured, but elevated to the level of art and refinement. We are thrilled to
welcome Piaget to our exclusive collection and invite all watch enthusiasts to discover the exceptional
craftsmanship and timeless elegance that define Piaget. Whether you are a seasoned collector or a
newcomer to the world of luxury watches, Piaget promises you an unforgettable experience that will
stand the test of time. Immerse yourself in a mesmerising environment showcasing the brand's
long history and exclusive creations...