FOR HER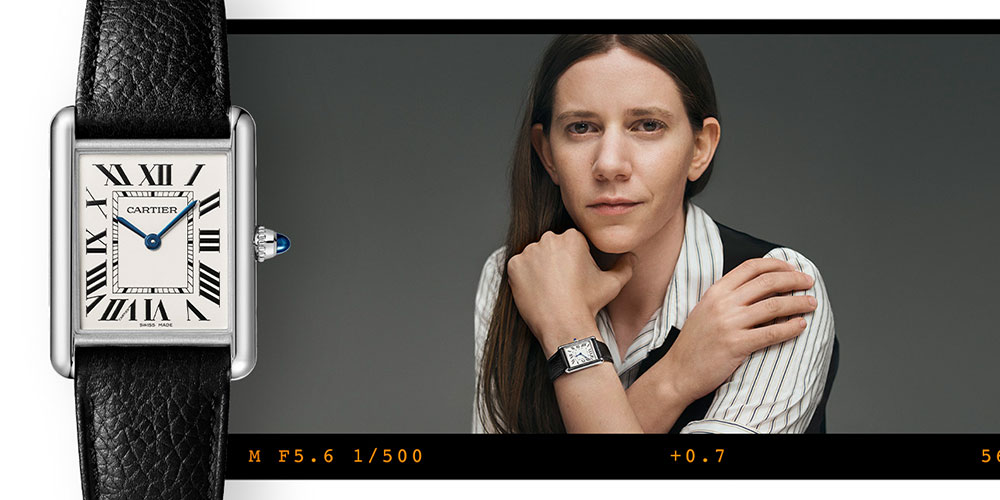 WOMEN'S WATCHES
From the timeless Santos to the ethereal Ballon Bleu to the exquisite Maillon, Cartier has created a plethora of original fine watches for women over the years. Discover the exceptional timepieces that stand for elegance, beauty, and precision.
Cartier Womens Watches
A clever blend of courage, passion and elegance, Cartier is a pioneer in the watches: Cartier, the creator of the first wristwatch, also revolutionized watch design at the beginning of the last century. Cartier watches are known as the "mechanics of passion", combining advanced technology and character.
Reveal Your Personality with Cartier Womens Watches
"Perfect fashion accessories" or "timeless precious jewelry", Cartier womens watches will reveal your personality. Trendy or classic, eccentric or discreet, simple or unusual, women's watches meet all fantasies and adapt to each style according to their mood or desire, everyday life and grand evenings. We present collections of women's watches that always want to be more original than others, in contemporary or vintage style but always very fashionable. We have carefully selected models for you according to style and quality criteria.
Cartier womens watches are specially created to adorn your wrist like a jewel. A wide selection of gold watches, chrome and steel even colored watches are available. Yours, more than a watch, will be another set to match your bracelets and other favorite jewelry, whether precious or trendy. More than just a jewel, women's watches reveal our personality in the blink of an eye and guarantee our self-confidence. Do clocks tell time? Yes, but they do it with grace, and more than ever, they're a fashion accessory.
Women deserve watches that look like them!
Every detail glorified with remarkable finishes is designed to bring softness to refined models, inspired by masculine lines. The most dreamed watches for women? The refinement of Cartier womens watches are combined with an irresistible originality. The result is an elaborate collection of accessories we all want to own. From classic simplicity to daring, including sparkling colors, Cartier womens watches are a true one-of-a-kind festival. Want to spice up a very clever outfit? We bet on gold watches that effortlessly enhance the look, especially when worn with dark-toned clothing. On the contrary, we add freshness to a dull look with colorful and energetic watches. Although it is nice to wear a different watch for every occasion, a quality model is enough to glorify our basic suits, slim jeans and open ankle boots.
Choosing your watches is a real moment of pleasure when you are a woman that keep up to date with the latest trends. You love to have more than one model, so that no outfit should miss out on this fashion accessory, which is an indispensable tool for everyone.
back to top