PASHA DE CARTIER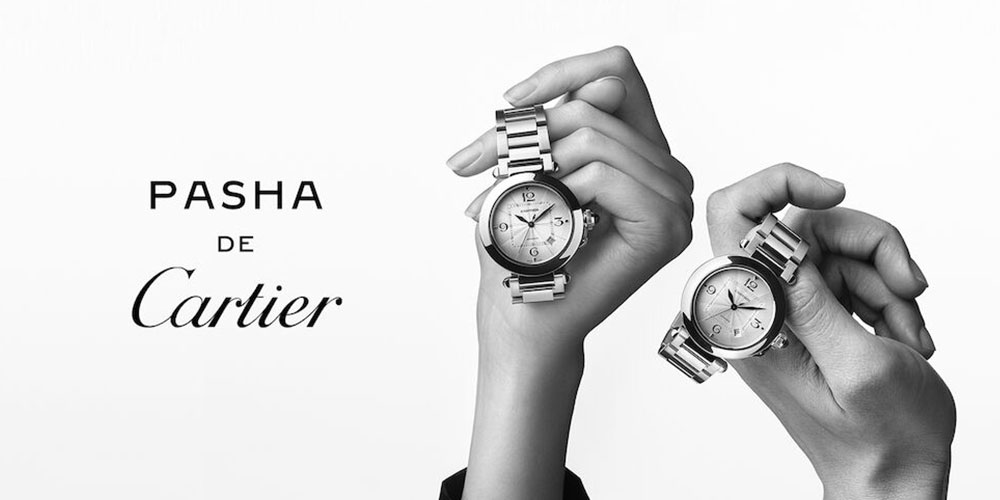 PASHA DE CARTIER
True to its first iteration in 1985, the new Pasha de Cartier is amplified by originality and uniquely powerful, bringing together elements that go beyond classic watchmaking. It's more than meets the eye.
Pasha de Cartier
Cartier Pasha models, which have reached the present day with a history dating back 80 years, are among the leading ones in the series. Staying true to its 1985 version, the new Cartier Pasha collection is at Entropia Club. Original and powerful beyond classical watchmaking.
Jewelry Watch Cartier Pasha
The Cartier Pasha is not only a watch but a shining jewel. Cartier watches combined with jewelry and watches, complete with quartz movement, are perfect in detail. Introducing the water-resistant watch model to the world for the first time, Cartier was able to provide durability in the first models it offered, albeit for a short time. Because of all these, in 1943, it attracted attention with its unique round case gold watch design, which was attached with screws from the back cover. It is enriched with the protective cover on the top, as well as its appearance like military watches in the 1st World War.
The crown of the watch is located on the lower body of the case, leaving room for features that can customize the case leaf. In the Cartier Pasha collection, the models that reflect the past as they are, have become cult models without changing the crown protection. Over time, Cartier has included women's watch models in its Pasha collection. In the Cartier Pasha collection, which it put on sale in 2020, it included the same designs used in the past with women's and men's watch models.
In-house calibers are used in the Cartier Pasha models in this collection. It continues to shine with Cartier Pasha models decorated with diamond stones. There are models made of gold in Cartier Pasha models. It offers usage functionality with its waterproof structures. Cartier Pasha is unusual with its many models decorated with steel, gold, and diamonds.
Design Wonder!
Cartier Pasha, which has its own unique codes, has fashion sense designs other than classical watchmaking in luxury watches. There are replaceable straps in the renewed collection of Cartier Pasha models. It impresses with its sapphire crystal back covers.
It draws attention with its customizable adjustment arm. One of the features that best reflects its history is the chained crown. Renewed and loving to be renewed, Cartier Pasha offers easily replaceable straps to easily adapt to your every style. Cartier Pasha supports change with steel, gold, or leather straps whenever a change is desired.
back to top