When it comes to haute horlogerie, few brands can match the precision, craftsmanship, and artistry of
Roger Dubuis. Founded in 1995, the Swiss luxury watchmaker has made a name for itself as a
signature of avant-garde timepieces that combine technical excellence with bold designs. Bold,
complex, and uncompromising in its approach to haute horlogerie, each Roger Dubuis watch is a
work of art that pushes the boundaries of what is possible in watchmaking.

What sets Roger Dubuis apart from other luxury watchmakers is its commitment to exclusivity. The
brand produces only a few thousand watches a year, ensuring that each timepiece is a rare and
precious commodity. Moreover, each timepiece is handcrafted by skilled artisans who take great pride
in their work. Thus, Roger Dubuis creates timepieces that are not only marvels of engineering but also
works of art.

The arrival of Roger Dubuis was celebrated with a special launch event on 26 April 2023 with the
special presence of Roger Dubuis CEO Nicola. This unique event offered an exceptional opportunity
to discover the world of Roger Dubuis and appreciate the elegant mechanics and innovative designs
that have earned the brand a reputation as a pioneer in the world of haute horlogerie and skeletonized
watches.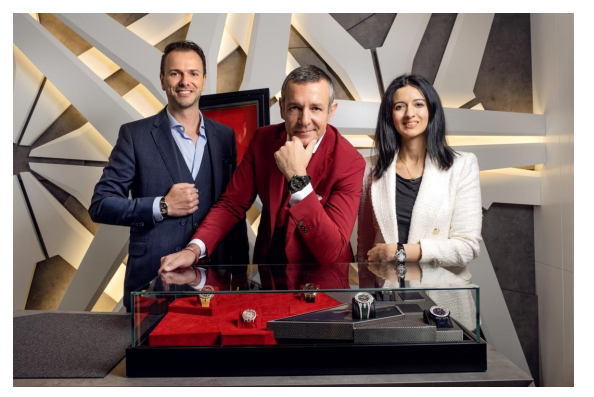 From the stunning Excalibur to the dynamic Velvet, each timepiece is recognized as a masterpiece
combining technical expertise with bold artistic expression. The grand opening ceremony highlight
was the traditional ribbon cutting to celebrate the official opening of the Swiss luxury watch brand in
the country.

With Cartier, Panerai, and IWC already in our collection, the addition of Roger Dubuis represents a
new pinnacle of luxury for elite watch collectors. Our event area was decorated in accordance with the
atmosphere of our Roger Dubuis, which had a luxurious and elegant design. Cocktails and snacks
were served to our guests, accompanied by DJ music. In addition, specially designed Roger Dubuis
watches, which were recently added to our collection, were also exhibited at the event.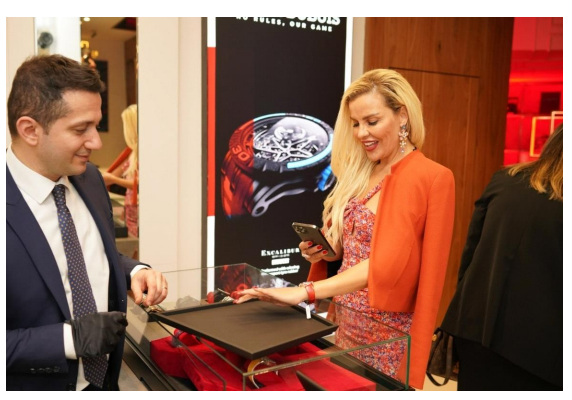 We are grateful to all those who graced our event and enjoyed the captivating allure of our exquisite
Roger Dubuis timepieces. We will be happy to welcome you when you visit our store at anytime.